Restaurants and Food Booths at BITP 2017
Why rush to make dinner when you can have delicious food cooked to order right at the park or pick up dinner at one of the two nearby restaurants?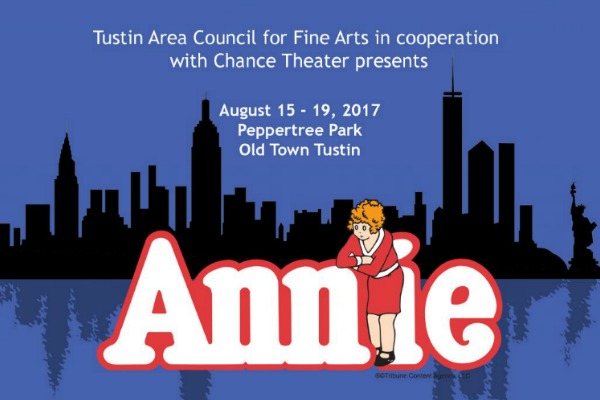 In addition to the food booths at the park, this year TACFA has partnered with American Grub and Roma D' Italia to make your picnic dinner even more spectacular. Both restaurants are just a few blocks away from the park and are standing by to take your order so you can pick it up on the way to see "Annie".
Food Available For Pick Up
4pcs Honey fried chicken, potato salad OR coleslaw w/french fries  ~ $13.00
Grilled chicken salad with choice of dressings ~ $10.25
All items on the menu
---
Food Available at the Park
Phythian Youth Foundation – Pulled Pork Sandwiches; chips; cole slaw; baked beans; nachos; soda
Tustin HS Dance Team – Pizza; walking tacos; corn on cob; salad; candy; chips; brownies
Tustin HS Football Boosters – Kettle korn; lemonade
Tustin Santa Ana Rotary – Hamburgers; cheeseburgers; hot dogs; chips; soda; water
Chance Theater – Popcorn
Wine & Beer
The Tustin Area Council for Fine Arts invites you to their tent to purchase wine and beer.
Box Office
Box Office Opens at 5:30pm all nights
Gates Open at 6:00pm all nights
Arrive early to get a good spot. Curtain rises at 8:00pm.
Location
Old Town Tustin's Peppertree Park on First Street between "B" & "C" Streets. There are two entrances — one on "B" St. and one on "C" St.