Tustin Area Council for Fine Arts
in cooperation with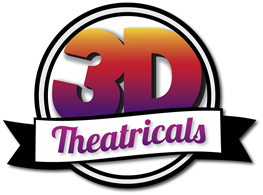 present our 14th annual
Broadway in the Park production

The Broadway Musical
Soaring through the night sky, happy thoughts, a green pixie, scraggly pirates, a nasty and evil pirate captain, happy children, anxious parents, a shaggy dog, and a crocodile? Never Land! All of this and more came alive in Peppertree Park this August, as TACFA brought our biggest and most successful production to date to life, "Peter Pan"! If you were one of the lucky audience members who came to Old Town Tustin on a warm summer night to see Peter Pan you understand how all this was indeed possible! Offering an outstanding 14 years of Broadway musicals, TACFA scored another hit. Peter Pan helped us all to feel the happiness of children while enjoying some wild moments with pirates, lost boys, an Indian maiden and her Indian warriors. Everyone applauded this fun-filled flying production. Parents smiled when the kids in the audience cheered for Peter and booed at Captain Hook. Children screamed when the crocodile chomped after Hook and laughed when Nana the Dog bounded around the stage. The audience oohed and aahed as actors flew around and across the outdoor stage. Yes, the actors were actually being moved on special cables handled by trained flyers! It is a classic story by Sir J.M. Barrie that has delighted audiences for sixty years. What an evening of emotions and excitement! And TACFA was proud to produce it for Tustin and its many visitors.
TACFA was thrilled to have TJ Dawson of 3D Theatrical Productions (3DT) stage the production, while the actors and crew were equally excited to have the famous Broadway Peter Pan herself, Cathy Rigby, stop to share strategies with the staging, flying, and Hook and Peter Pan sword fight.
TACFA is grateful to our wonderful SPONSORS who help to underwrite the expenses of this size of a production. With their generosity, we were able to offer a quality production at an affordable price to over 5000 Tustin families and the greater Orange County guests. Our sincere appreciation and thank you to our partnerships with 3D Theatrical Productions, the City of Tustin, Tustin Parks and Recreation, Tustin Field Services, the Tustin Unified School District, the many non-profit groups who sold food, Black Marlin Restaurant, and the hundreds of community volunteers who assisted during the week. Vice President of this year's Broadway in the Park, Erin Kociela, led an exceptional volunteer committee to organize all of the components in order to deliver an outstanding production. TACFA begins now to plan our 15th Broadway in the Park Production. If you are interested in joining us a Board member or as an ENCORE volunteer for our many art programs, please contact us through our website, tacfa.org or Vice President Eligia Nicolai at (714) 272-0673.
---
BENEFACTOR
Alberta Kimball Foundation
The Pankey Family
GUARANTOR
George and Maxine Trotter (Murdy Foundation)
PRODUCER
Robert and Judi Jo Amy
Enderle Center Management
North Tustin Veterinary Clinic
STAR
Jonathan and Laurie Abelove
Jordan and Bonny Atzeff
Arvid Bollesen 1
Phil Lisle
Chris and Anne McCormack
Bill and Pat Podlich
Smart and Final
Chuck and Kathy Tarrant 2
Tustin Community Bank
ASSOCIATE
Bill and Faye Amneus
Gerry and Diane Aust
John and Lynda Bjoin
Bruce and Cathy Crair
Doug and Melanie Davert
Dr. and Mrs. Phil DiSaia
Nancy Edgell
Carl and Kathy Greenwood
Matt and Nancy Ivary
Curtis and Mary Kauffman
Robert and Dr. Patricia Machado
The Gomez McKeon Family
Jeanne Siegel
Doug and Janette Thomas
Rutan and Tucker, LLP
PROMOTER
AA Jewel Box
Rich and Angela Barker
Paul and Rose Briscoe
Buckley Ranch
Mike & Kristie Burns 3
California Bank & Trust
Elegant Hive
Stu and Joyce Eriksen
Fibo Kids Art Academy
Kerry Givant, CFM/Merrill Lynch
Wendy Greene
Independence Bank
Dr. Milton and Susan Legome
James and Claudia Looney
Mumolo and Fortes, DDS
Darol and Phyllis Paulsen
Dr. Marshall and Helen Rowen
Dr. David B. and Lisa Stanton
Sunwest Sales Company
Tustin Area Historical Society
Tustin Community Foundation
BUSINESS SPONSORS
Alex Moving and Storage
AMF Studios, Anthony Fontana: Private Vocal Coach
Balfour Beatty Construction
Brushstrokes
Edwards Global Services, Inc.
EmbroidMe
Enderle Center Management
Fletcher Jones Motorcars
William Langstaff, DDS
The Black Marlin
Pinot's Palette
Red Hill Lutheran Church and School
Roma D'Italia
Saddleback Chapel Mortuary
South Coast Symphony
Team Kociela, First Team
Estates, Tustin
Tustin Area Woman's Club
Tustin Auto Center
Tustin Dance Center
Tustin Hearing Center
Tustin Ranch Golf Club
Tustin-Santa Ana Rotary
Wilcox Manor
IN-KIND DONORS
Aloha Graphics
Anchor Printing
Andy Gump, Inc.
Balfour Beatty Construction
CR&R
Rent Control, Inc.
City of Tustin
Tustin Unified School District
Wellprint/Total Image
Wise Guys Pizzeria
MEMORIALS
1 In memory of RM Greene, JoAnn Bollesen, and Becky  Barrett
2 In memory of Betsy Tarrant
3 In memory of Phyllis Demler